Speaking Up & "Putting Out"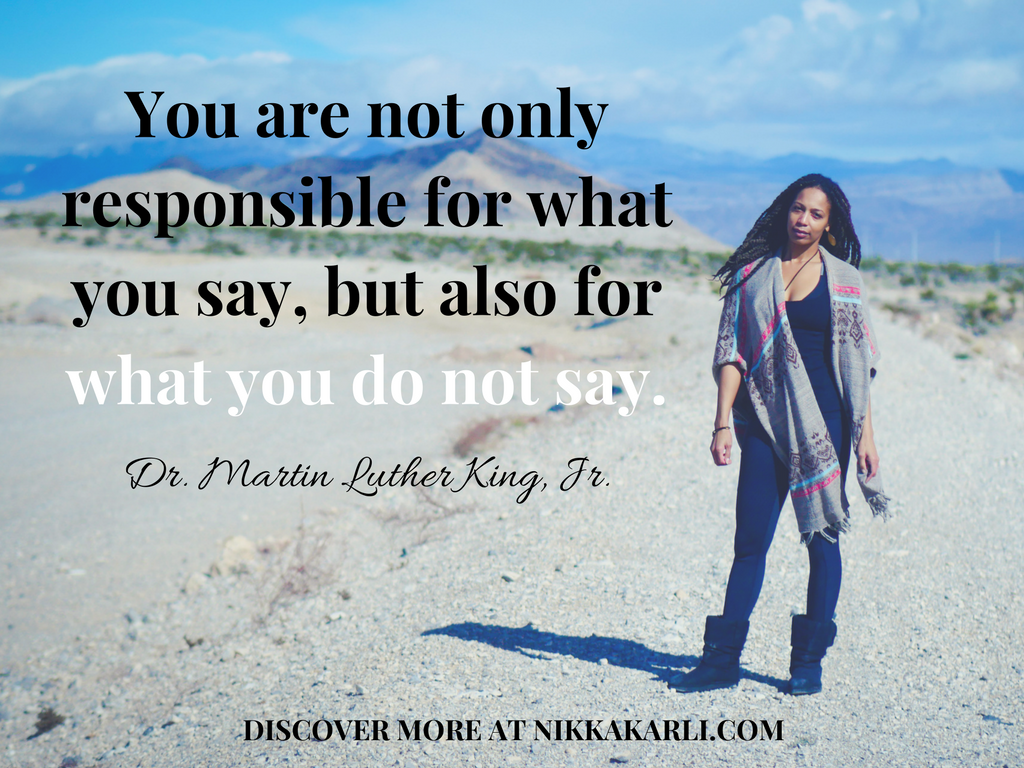 What are you NOT saying that needs to be said?
That will MOVE your people?
That will SHAPE the world?
When we hold back for fear of judgment or because we think we have to be anything other than who we truly are, we limit our impact and our love.
The world cannot change when those who are here to do God's work remain silent and afraid.
This is bigger than your fears and your doubts.
This is about us creating the planet and level of global consciousness that we wish to live, love, and play in... simply by returning to our own essence and Light.
This is about the energy you are putting out into the Universe by either showing up fully... or showing up as fragmented, mis-remembered pieces of your truth.
Where do you need support around this?
Find it and receive it.
I see who you are here to be and I believe in your greatness.
I stand for you.
And now, it's time for you to stand for yourself as well.
Dive into freeing your voice with me on today's episode of Fierce, Wild, & Free™ Radio.
Loving you madly and deeply.
As always...
Here's to your Untaming,
N